Keko Chronicles - Characters
Barley Doo (The Golden Temple)
Rescued by Lord Quiggs when he was just a child, the stoic and enigmatic Barley Doo is believed to be the last of his kind. Raised by Quiggs, Barley sees him as a father and would do absolutely anything for him. He is a fierce warrior, wielding two blades and skilled in many fighting arts.
Towering over most humans, Barley Doo has both a long tail and facial features similar to an earth aardvark. It is rumored that he has traveled to earth with Lord Quiggs on several occasions where he is transformed into an actual aardvark which Lord Quiggs carries in his pocket, claiming Barley Doo to be his pet.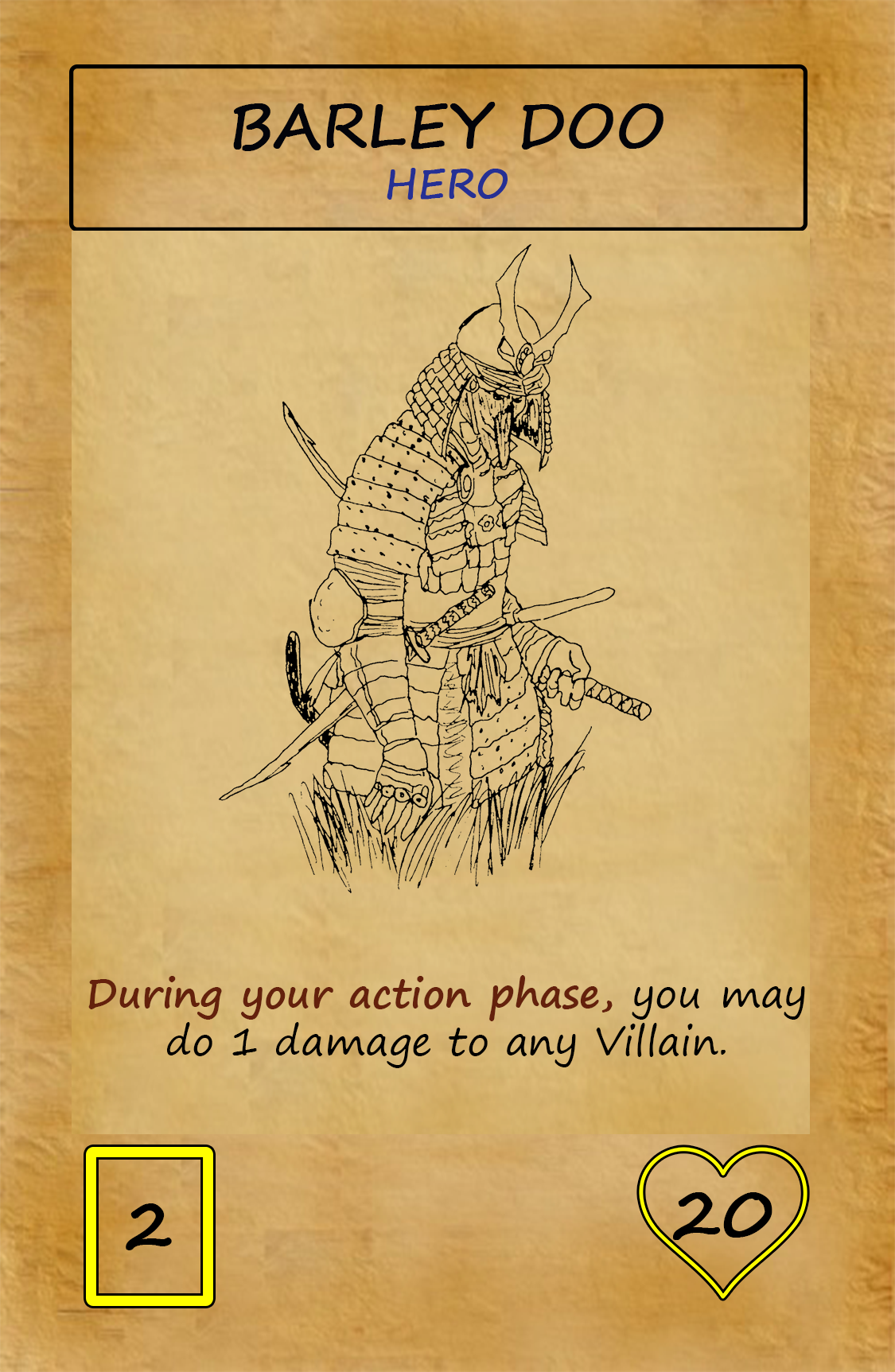 Historically, the Barley Doos were victims of extreme hatred and racism, having been blamed for the collapse of the Safe Zone Grid that began the Great War many, many years earlier. Because of this, Barley Doo wears armor that can conceal both his face and tail should he need to.
He trusts very few individuals and tries to keep to himself. He keeps his emotions hidden. He rarely speaks, never offering more than a few words at a time. Despite all this, whether he would ever admit it or not, Barley Doo's deepest desire is to feel like he belongs to a family.