Keko Chronicles - Characters
Samantha Keko (Origins)
On the morning of her thirteenth birthday, Samantha and her younger brother, Daniel, are visited by a mysterious stranger calling himself Lord Quiggs. Quiggs, using a journal written by Samantha and Daniel's father, convinces Samantha and Daniel to travel with him to the world of Nuggles to help stop Madame Ponqui and her Hound Army.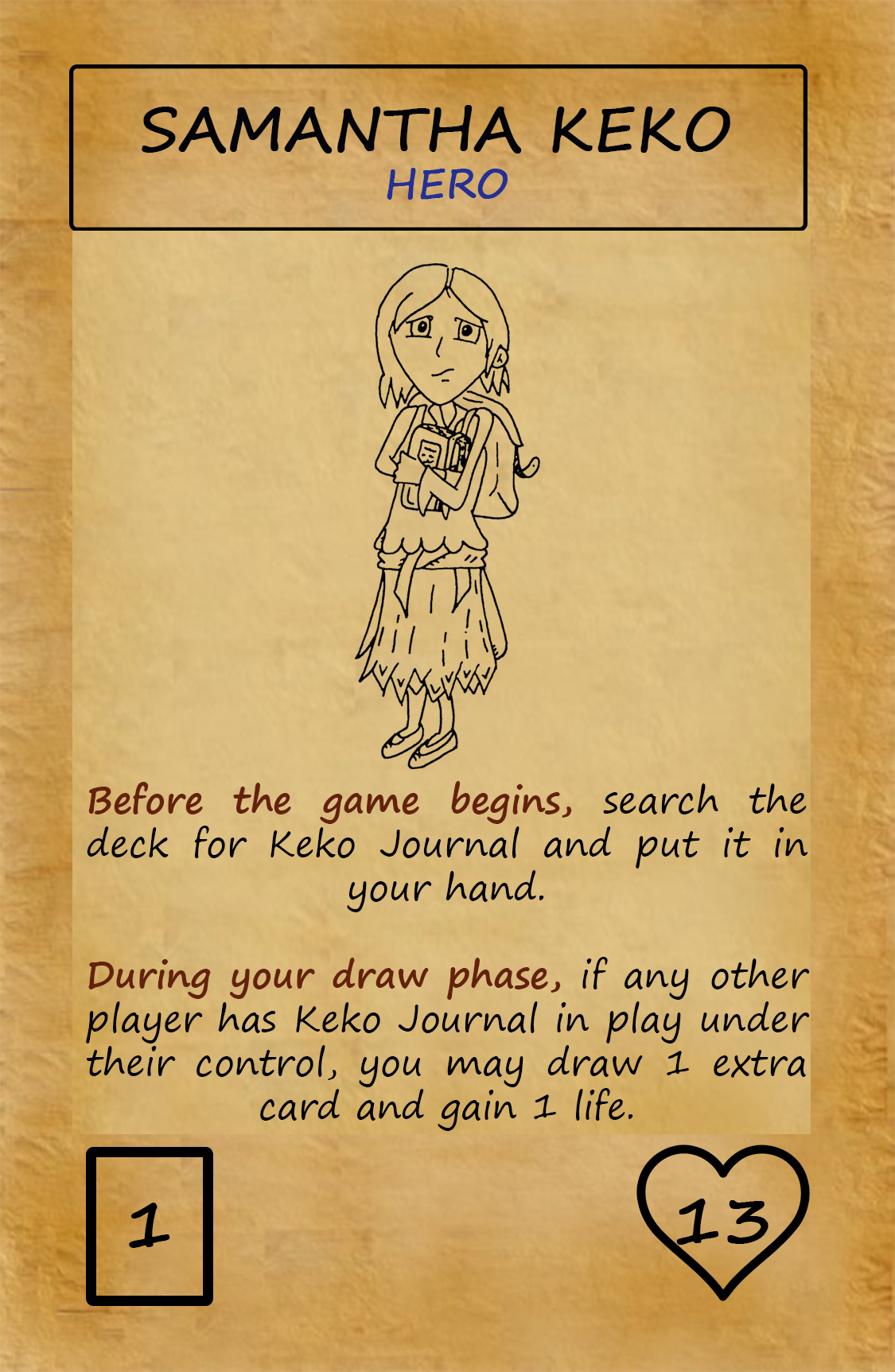 Samantha uses the entries in her father's journal to help answer her many questions. What happened to her parents? What is this incredible world of Nuggles? And, perhaps most importantly, is Samantha the Nuggles-Born spoken of in the prophecies?
On the Island of Jo-Jo, Samantha meets the 26 year old new Koko of Jo-Jo and is inspired by her leadership and resolve and her skills with the staff.
Samantha is placed under the protection of Zeebis, a member of Queen Maggie's Royal Guard, and a small group of his soldiers. Zeebis begins training Samantha to defend herself. She chooses the spear as her weapon of choice.