Keko Chronicles - Characters
Shwenn, Master of Thieves (The Galurian Marketplace)
Shwenn is the leader of the Thieves Guild in Galuria and has been for over a decade. He rules the Galurian underworld with great cunning, always staying out of the limelight. Always staying one step ahead of Queen Maggie Magillicutty's Royal Guard. Born with a red birthmark on the back of his neck, Shwenn's Guild members are now tattooed with an identical mark. Deffilwyne the Hunter has approached Shwenn proposing a temporary alliance promising the Master Thief great riches should he help Deffilwyne in capturing the Keko children. While Shwenn tends to avoid choosing sides during conflict, preferring to be aligned only with himself, Deffilwyne's offer does peak the thieve's interest. With a payoff like Deffilwyne has promised, Shwenn could afford to slink off into the shadows.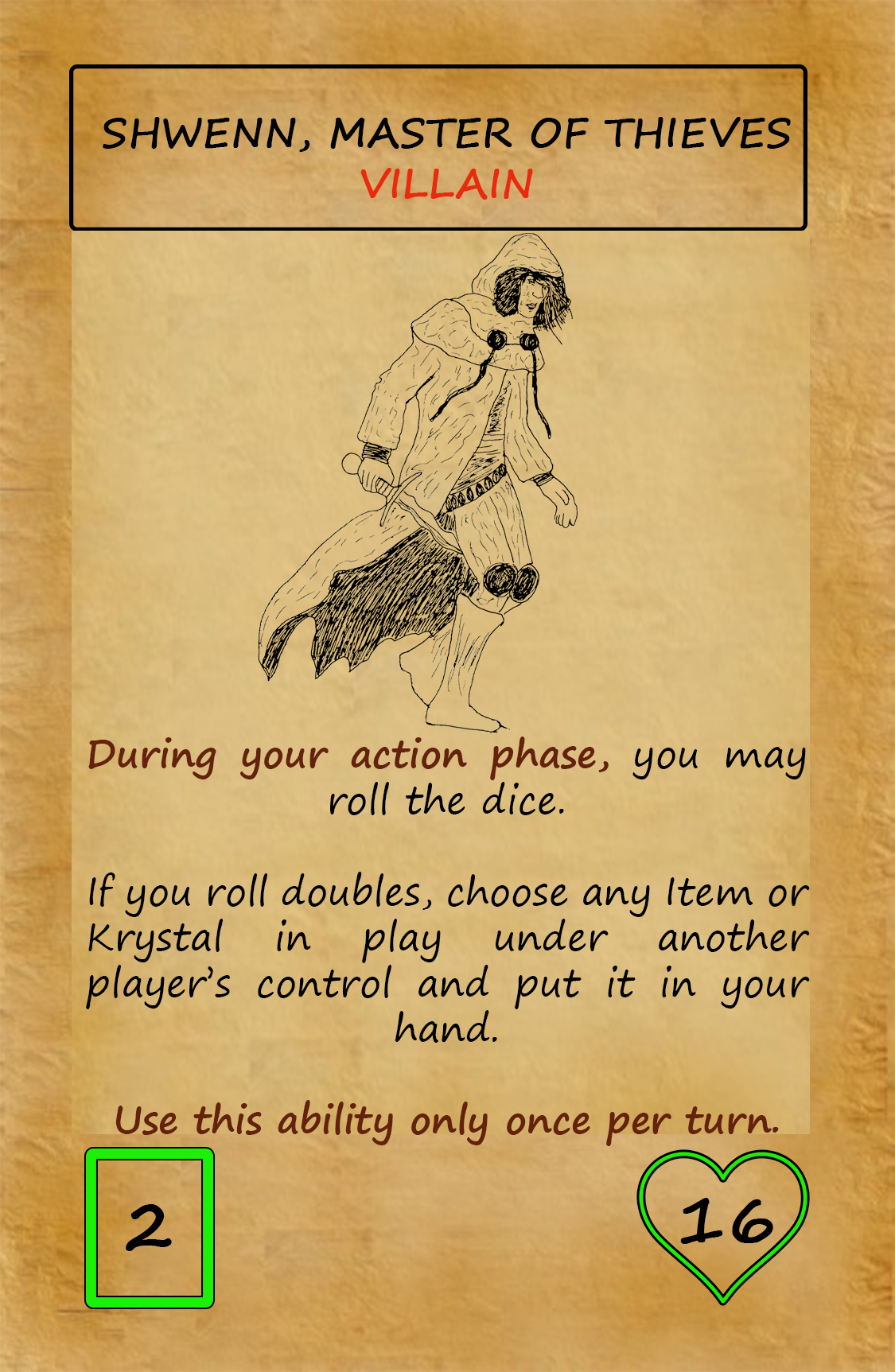 In his younger years, Shwenn traveled with a band of adventurers including Wizabrite High Magistrate of the Safe Zone city of Paradise (who is desperate to keep his name from being linked to Shwenn's) and a wizard by the name of Engrole who claims to be a descendant of one of the original 12 individuals chosen to guard the Mask of Unwanted Sorrows. Engrole's current whereabouts are unknown.
Following the events of The Galurian Marketplace, Shwenn and the Thieves Guild have gone deeper underground. One of their members, Putnam O'Klakkity, has been taken into custody and is being held in the Galurian Royal Prison awaiting interrogation. Shwenn's contacts keep him updated on the war that is festering. He awaits the perfect time to spring Putnam from his prison, as well as looking for every opportunity to use the coming conflict to his advantage.